Our Trucking Services: Professional Trucking throughout the Southwest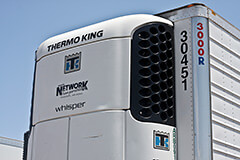 Network Transportation is your trucking company to trust when it comes to shipping commodities and merchandise throughout the Southwest. Our staff has a combined experienced of over 100 years, and our experience in delivering products safely and on time is unmatched. With a range of trucking services available, we can provide you with customized trucking solutions that fit your needs and budget.
For more details of about our services or to request freight shipping rates for any of the trucking services that we offer, contact us today for a customized freight quote.
Our Comprehensive Trucking Services
Dry Van Trucking Services
We offer dry van service for shipping any type of goods or commodities. Keep your products moving with our long and short haul trucking, door-to-door deliveries, and seasonal or year-round routes transported in our dry van trailers.
Expedited Freight Shipping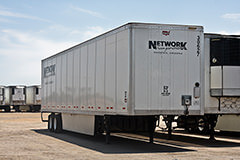 For those crucial shipments, we provide secure freight shipping services that ensure on time and damage-free deliveries of your precious products and commodities. Our expedited trucking service provides our customers, including major manufacturers and distributors with locations nationwide, the assurance that they will have their goods delivered safely and punctually.
Dedicated Lanes
Network Transportation offers dedicated trucking services for those looking for dedicated shipping. We can customize a transportation route based on your unique business needs. We consider all opportunities to provide customized service, whether you need short or long haul trucking service for seasonal or year-round routes.
Temperature Controlled & Refrigerated Trucking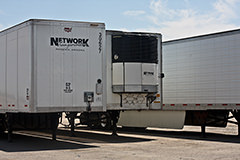 With Network Transportation, you can take comfort in the knowledge that your products will be delivered to their destination in perfect condition. With our experience in delivering seasonal produce and temperature-sensitive commodities, we have established ourselves as one of the most reliable refrigerated trucking companies in the US today.
Hazmat Trucking
Hazardous material transport can be one of the most challenging on-road delivery services. Our team of trained professionals has the expertise required for transporting hazardous materials. We are among the few hazmat trucking companies that strictly comply with state and federal regulations in the handling of hazardous materials and can offer professional and experienced service.
Brokerage/Logistics Services
Network Transportation also acts as a freight broker for our customers by using a network of trusted national freight carriers. Our brokerage and logistics services provide our customers with practical and affordable solutions for all of their shipping needs. We can always find a solution to your unique transportation needs, be it a one-time delivery or year-round shipping.
Learn More About the Trucking Services Available at Network Transportation
At Network Transportation, we know how important the transportation of goods and services is for your business. Therefore, our array of trucking services provides you with assurance that you can have your products shipped anywhere throughout the Southwest or to any destination in the United States with the knowledge that your products are in good hands.
To request a customized freight quote or learn more about our trucking services, contact us today.
Mission Statement
Our mission first is to haul freight for our customers safely and timely.
Work to provide simple solutions to our customers and get it right the first time.
Create and maintain an environment for our employees and contractors that encourages "out of the box" thinking and ideas that will help us grow.
Build long term relationships through ethical and moral business practices with a commitment to continuous improvement.
CONTACT INFO
825 S. 63rd Ave
Phoenix, AZ 85043
Phone: 623-936-5865
Fax: 623-936-5826