Dry Van Services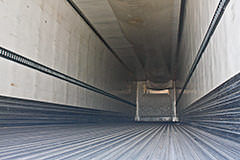 Are you looking for a trucking company with a proven track record of quality and on-time delivery service that can manage your dry van shipping needs? Being meticulous about finding the right provider among the many trucking companies available to choose from is an important task for any business. Because we know how important shipping and transportation is to your business, this is the reason why we, at Network Transportation, provide our customers with the best personalized service. For everything including long haul deliveries, short haul trucking, door-to-door deliveries, seasonal transportation, and year round lanes, we can transport all types of goods and commodities.
Network Transportation has a growing fleet of dry van trailers that can carry your goods, products, and materials throughout Arizona, the Southwest, and any destination in the United States. To learn more about our trucking services and freight shipping rates, give us a call today. You can also request a freight quote for dry van trucking service online.
Things to Consider When Choosing a Dry Van Carrier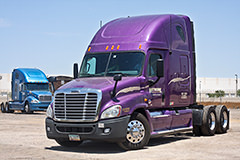 Dependable Delivery Record: The ability to deliver products on time and in good condition is understandably on top of your priorities. The freight company that you choose must have a proven track record of on time delivery. The company must have the ability to deliver exceptional customer experience. Since our founding in 2008, Network Transportation has been in the forefront of providing our customers with excellent dry van trucking service. To date, we have developed a strong working relationship with many our customers who keep coming back to us for all of their dry van delivery needs.
Team of Professional Drivers: Reputable dry van applicants must have stringent screening system when hiring drivers for their company. It is not enough that these drivers can transport a dry van trailer across thousands of miles. It is equally important that the man/woman behind the wheel also shows great concern about the product he/she is carrying. At Network Transportation, we take pride in having a team of professional and committed drivers. They are committed to our company goals of delivering the best trucking services and ensuring timely and reliable service.
Going the Extra Mile: A reliable dry van operator should make use of all available technology to ensure that goods and products are delivered as specified and customers receive the best service possible. Network Transport makes use of the latest communications and tracking technology on our dry van trailers to keep our customers updated with the progress of the delivery.
Contact Us for Dry Van Services throughout the Southwest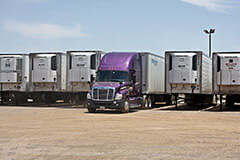 Whether you need dry van services for short or long haul transportation or seasonal or year round lanes, you can be assured that Network Transportation can meet your needs. Whatever product or commodity you need delivered, we can provide the dry van trailers that will meet your needs.
Call us now to learn more about our services or request customized freight shipping rates and for your needs.
Mission Statement
Our mission first is to haul freight for our customers safely and timely.
Work to provide simple solutions to our customers and get it right the first time.
Create and maintain an environment for our employees and contractors that encourages "out of the box" thinking and ideas that will help us grow.
Build long term relationships through ethical and moral business practices with a commitment to continuous improvement.
CONTACT INFO
825 S. 63rd Ave
Phoenix, AZ 85043
Phone: 623-936-5865
Fax: 623-936-5826