Request a Quote & Learn About Our Freight Rates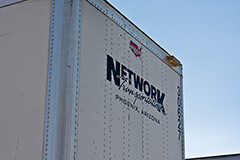 When it comes to shipping and transportation, we understand that this can be a crucial element of any business. Finding the best freight shipping rates for your products and materials is important for keeping your business profitable and growing. At Network Transportation, we are a trucking company with a proven record of building beneficial working relationships with our customers. Our list of clientele includes manufacturers, distributors, wholesalers, and chain stores who trust us to provide the best in affordable freight shipping rates and reliable service to best fit their business needs.
To learn more about our freight shipping rates and how our trucking services can meet your needs, complete our quote request form online today. You can also call us today to request a freight quote and learn more about how we can help.
Truckload Rates for Our Trucking Services in the Southwest
Located in Phoenix, AZ, we at Network Transportation, are proud to have grown into one of the most reliable freight carriers in the area. With services including dry van, temperature controlled, and hazmat trucking, we specialize in serving locations throughout the Southwest. We can also expand to areas throughout the country as needed. Our available trucking services include: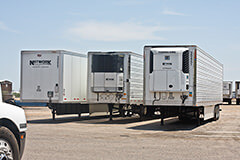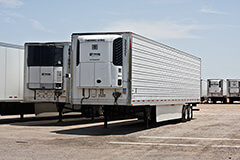 Request a Freight Quote
To request a freight quote for any trucking or transportation service, contact us online or by phone today. Our friendly and knowledgeable staff is available today to answer all of your questions about our freight shipping rates and the services we offer so contact us today to learn more.
Mission Statement
Our mission first is to haul freight for our customers safely and timely.
Work to provide simple solutions to our customers and get it right the first time.
Create and maintain an environment for our employees and contractors that encourages "out of the box" thinking and ideas that will help us grow.
Build long term relationships through ethical and moral business practices with a commitment to continuous improvement.
CONTACT INFO
825 S. 63rd Ave
Phoenix, AZ 85043
Phone: 623-936-5865
Fax: 623-936-5826