Our Company Truck Driving Jobs and Opportunities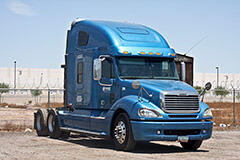 In addition to our owner operator trucking opportunities, we at Network Transportation also have company driver opportunities available for drivers who would like to join our team. Our company truck driving jobs offer the opportunity to get on the road driving for us without the extra responsibilities and expenses that come with owner operator opportunities. Our drivers operate our fleet of company owned and maintained trucks and trailers for all types of routes for our growing customer base. We hire only the best and we treat our company drivers with the respect they deserve, offering great benefits and compensation to those who choose our company truck driving jobs.
If you are an experienced driver and you have been looking for the best in truck driving jobs in the Southwest, contact Network Transportation in Phoenix, AZ today. You can learn more about our company truck driving jobs as well as our owner/operator jobs by contacting us online or by phone. If you are interested in driving for us, apply online today.
Compensation and Benefits for Our Truck Driving Jobs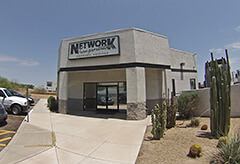 At Network Transportation, we know that our drivers play an important role in our ability to provide top notch services to our growing customer base. Therefore, we believe in providing our company drivers with the best in compensation and benefits. Our compensation rates for company truck driving jobs are based on the latest Rand McNalley Household Movers Guide.
Drivers receive $.40 per mile for all dispatched miles (empty and loaded).
Drivers also receive $20.00 per extra stop (after the first pickup and final delivery location).
Local work is paid at a rate of $15.00 per hour.
In addition to these compensation rates, our truck driving jobs offer: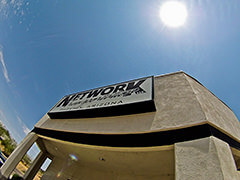 Direct deposit
Workers compensation coverage
Compensation for driver load or unload as required
Well maintained company trucks and trailers
Fuel cards
In house fleet maintenance
Dedicated routes and regional opportunities primarily in the Southwest
All miles paid - both empty and loaded
While your compensation for our company truck driving jobs depends on how much you drive, the following are some examples of what drivers can expect to earn in an average week:
| | | |
| --- | --- | --- |
| Miles ran in a week | 2,000 | 2,500 |
| Revenue earned | $800.00 | $1000.00 |
| Extra pickup or drops | $60.00 | $60.00 |
| Total gross pay for the week | $860.00 | $1,060.00 |
Learn More About Our Company Truck Driving Jobs
If you would like to learn more about our company truck driving jobs and the complete compensation and benefits available to those who drive for us, contact us today. Qualified drivers can also complete our online job application to apply for our company truck driving jobs and start driving for us.
Mission Statement
Our mission first is to haul freight for our customers safely and timely.
Work to provide simple solutions to our customers and get it right the first time.
Create and maintain an environment for our employees and contractors that encourages "out of the box" thinking and ideas that will help us grow.
Build long term relationships through ethical and moral business practices with a commitment to continuous improvement.
CONTACT INFO
825 S. 63rd Ave
Phoenix, AZ 85043
Phone: 623-936-5865
Fax: 623-936-5826