Network Transportation: A Trucking Company You Can Rely On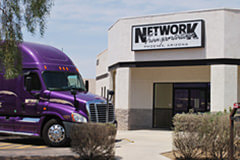 The growth of many businesses can be directly connected to the reliability of the trucking company that they trust to move products, materials, and merchandise. Business operators are always in search of a trucking company that can provide them with a guarantee of on-time pick up and fast and reliable delivery of their products. Keeping the merchandise moving with a trucking company they can trust gives them the freedom to focus on other aspects of business.
Located in Phoenix, AZ, Network Transportation has been serving clients throughout the Southwest since 2008. Our trucking company has a fleet of 30 trucks. and this number is constantly growing for better serving our customers and meeting their demand for a reliable trucking service that can deliver goods and merchandise safely and securely. All of our drivers are committed to providing outstanding professional service, and we are constantly striving and growing to offer additional services and routes to meet our customers ever changing needs.
To learn more about our routes, services, and freight shipping rates, contact us online or by phone today. You can also request a freight quote online for shipping to any destination throughout the Southwest.
Comprehensive Trucking Services throughout the Southwest
Network Transportation provides trucking services to groceries, warehouses, supply chain distributors, stores, and just about any business that needs a dependable trucking company. Our list of available services includes: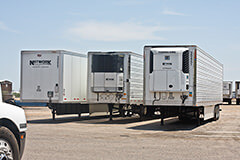 All of our comprehensive trucking services are completed by our team of owner operator and company drivers who are fully committed to meeting our customers' high expectation of quality service and on-time delivery. Our goal is to deliver not only products and equipment, but also quality service to each of our customers.
Contact Our Trucking Company in Phoenix, Arizona to Learn More
To learn more about our trucking company and the services that we offer, contact us today or request a freight quote online for our trucking services available throughout the Southwest.
Looking for Trucking Company Jobs? Drive for Us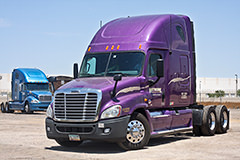 At Network Transportation in Phoenix, AZ, we are continually growing and searching for new drivers and owner operators to expand our capabilities and routes beyond the Southwest and across the country. If you are looking for company driver or owner/operator jobs that can keep you moving and offer great pay rates, contact us to learn more and to learn about the benefits our trucking company jobs offer.
Mission Statement
Our mission first is to haul freight for our customers safely and timely.
Work to provide simple solutions to our customers and get it right the first time.
Create and maintain an environment for our employees and contractors that encourages "out of the box" thinking and ideas that will help us grow.
Build long term relationships through ethical and moral business practices with a commitment to continuous improvement.
CONTACT INFO
825 S. 63rd Ave
Phoenix, AZ 85043
Phone: 623-936-5865
Fax: 623-936-5826