Temperature Controlled & Refrigerated Trucking Services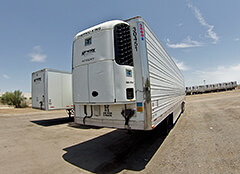 Seasonal produce and other temperature-sensitive products call for refrigerated trucking companies that can provide reliable service and timely delivery. This gives you peace of mind knowing that your product will reach its intended market in perfect condition and allows you to focus on other important aspects of business.
Over recent years, Network Transportation has become one of the trusted refrigerated trucking companies in the Southwest. We pride ourselves in our growing customer base that we have established over the years ranging from seasonal produce growers to grocery warehouse distribution. Our trailers freight carriers are fully equipped with the best temperature-control devices and our equipment is kept up to date to ensure that the products we deliver reach their destination in optimal condition.
To learn more about what makes us one of the premier refrigerated trucking companies or to learn more about the services we offer, give us a call today. Request a freight quote online or contact us by phone to learn more about our freight shipping rates for temperature controlled and refrigerated transport.
Why Choose Us among Other Refrigerated Trucking Companies
Complete Refrigerated Trucking Services for All Types of Temperature Sensitive Products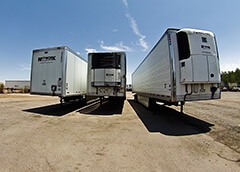 In an effort to be trusted as one of the best refrigerated trucking companies, we invest in purchasing and maintaining trucks and trailers that can carry our customers temperature-sensitive and perishable goods safely and securely. Products such as dairy, meat, fresh flowers, produce, and pharmaceutical products require strict temperature control to ensure freshness and prevent deterioration.
We have the required equipment to handle any size commodity or shipment. We can transport nearly any type of product, and you can take comfort in know that your product will remain at a safe and stable temperature from the moment it leaves your door until when it is offloaded at its final destination. Our track record in providing excellent delivery service is an achievement that many refrigerated trucking companies wish to emulate.
Specializing in Transportation Routes throughout the Southwest & Beyond
Based out of Phoenix, AZ, Network Transportation is among the most trusted refrigerated trucking companies throughout the Southwest. We are also available to handle routes to nearly anywhere in the United States or throughout North America to meet our customers growing needs.
Committed to Excellence in Refrigerated Delivery Service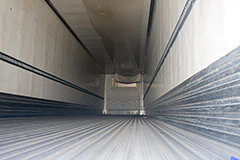 It is our primary goal to deliver the upmost quality with the best attention to detail for all of our refrigerated shipments. Our effort to provide excellent freight carrier service is not limited to activities on the road. We also operate our own repair facility to ensure that our trucks are properly serviced and maintained. The last thing that we want to happen is for our trucks to break down when we have your temperature-sensitive products on board - an incident that many refrigerated trucking companies dread.
Looking for the Best in Refrigerated Trucking Companies? Contact Us
To find out more about our temperature controlled and refrigerated trucking services, call us today or request a freight quote online. Our friendly and experienced staff is available to answer your questions and provide customized freight shipping rates to meet your trucking needs.
Mission Statement
Our mission first is to haul freight for our customers safely and timely.
Work to provide simple solutions to our customers and get it right the first time.
Create and maintain an environment for our employees and contractors that encourages "out of the box" thinking and ideas that will help us grow.
Build long term relationships through ethical and moral business practices with a commitment to continuous improvement.
CONTACT INFO
825 S. 63rd Ave
Phoenix, AZ 85043
Phone: 623-936-5865
Fax: 623-936-5826