Expedited Freight Shipping
When it comes to your expedited and critical shipments, it is crucial that you have a trucking company you can trust. Network Transportation specializes in providing secure, on-time, and damage-free expedited shipping and delivery. We have trucks and trailers that are available for expedited freight shipping that can immediately pick up your time-sensitive products and deliver them to your selected destinations throughout the Southwest and across the country. Whether you need expedited shipping in Phoenix, AZ, or to any destination throughout the U.S., we are ready to help.
Call us today to learn more about our expedited freight shipping rates and request a freight quote for your expedited shipping needs.
Managing your Expedited Freight Shipping Needs
Expedited shipping is necessary for companies in a variety of industries, especially any company involved in product manufacturing and distribution as it ensures your products and materials are where they need to be, when they need to be. As such, expedited and reliable delivery is key in managing your business and preventing delays. Therefore, it is important to find a reliable trucking company that you can trust to manage just in time deliveries in selected traffic lanes and that can immediately respond to an expedited shipping call.
When it comes to managing your freight shipping needs, we offer a range of benefits: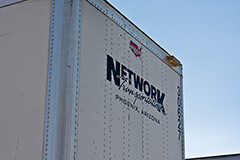 Quick Deliveries: Depending on your expedited shipping needs, we can deliver loads quickly and as scheduled.
High Quality Services: We promise excellence when it comes to all of our freight shipping services. With highly trained and experienced drivers, our goal is to deliver service that meets or exceeds each customer's expectations.
Flexibility: When your shipping needs change, we can adjust to these requirements. Whether it is increased demand in peak season or reduced shipping in a slow season, we can easily accommodate.
Safety and Security: We know just how important safe delivery is. Therefore, we ensure that each delivery reaches its destination safely and securely.
Service Variety: While we specialize in shipping routes throughout the Southwest, we offer a range of freight shipping services and can accommodate your trucking needs on a nationwide scale.
Learn More Our Expedited Freight Shipping Throughout the Southwest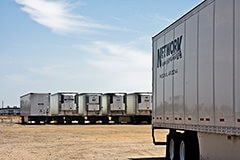 As one of the Southwest's most reliable freight shipping companies, Network Transportation is prepared to meet all of your expedited shipping needs. Operating primarily in Phoenix, AZ and the Southwest, we can also offer customized freight shipping and delivery services across the country. To learn more about our freight shipping services or to request a freight quote for your expedited freight shipping needs, contact us online or by phone today.
Mission Statement
Our mission first is to haul freight for our customers safely and timely.
Work to provide simple solutions to our customers and get it right the first time.
Create and maintain an environment for our employees and contractors that encourages "out of the box" thinking and ideas that will help us grow.
Build long term relationships through ethical and moral business practices with a commitment to continuous improvement.
CONTACT INFO
825 S. 63rd Ave
Phoenix, AZ 85043
Phone: 623-936-5865
Fax: 623-936-5826